Our proven expertise and commitment to excellence allows us to design and install best-in-class plumbing systems for our clients.
We partner with general contractors, construction management and property owners to install, repair and maintain plumbing solutions for operational and cost efficiency as well as optimal energy usage. Our team of highly trained and experienced plumbing technicians are qualified to install, repair and maintain all brands and models. Our full-service plumbing projects include hotels, mid-rise and high-rise apartments and condominiums, educational facilities, QSR and restaurants, retail properties, office and mixed-use buildings, warehouses, and residences.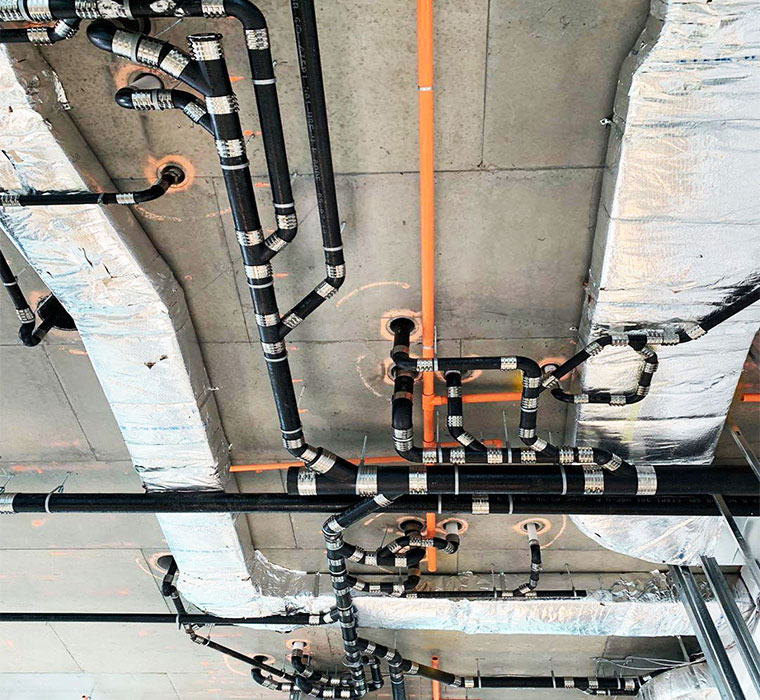 Plumbing Fixture Repair and Replacement

Plumbing Remodeling

Domestic Hot Water Installation and Service

Water Filtration & Softening

Plumbing Code Violations

Expansion Tanks

Circulation Pumps

Water Heater Repair and Installation

Drain Cleaning and Repair

Leak Detection and Repair

Sewer Services and Repair

Backflow Preventer Installation, Service & Testing
Whether your plumbing needs are routine maintenance or emergency for your facility, property or residence, you will receive a number of benefits when partnering with Haddad Plumbing and Heating. Our team of highly-trained plumbers, 24-hours on-call service, attentive customer support, and rigorous quality control are at your disposal. To request a project bid for plumbing installations or schedule a service or maintenance, contact us today.